[vc_row][vc_column][vc_column_text]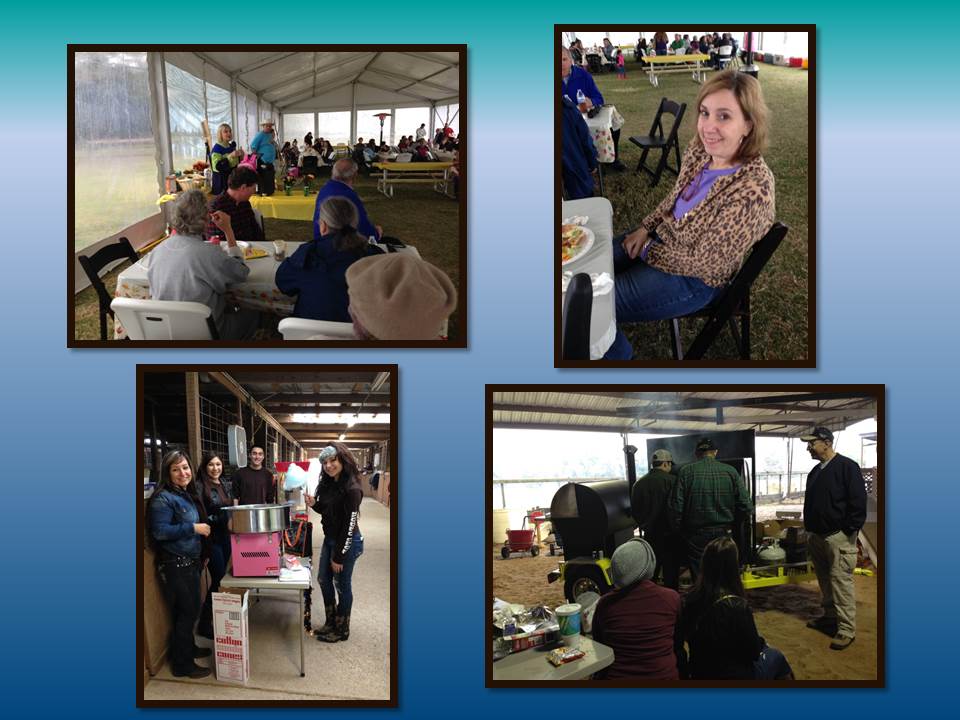 Hockley Friends and Family Chairperson Julie McLean (upper righthand photo) estimates around 200 attended the Family Day November 2014. She adds, "Kelly and Bobby Marsh worked so hard!".
Participants enjoyed cover under a tent donated for the weekend and Pitts and Spitts donated the use of a pit for the weekend.Julie also said, "Everyone enjoyed cotton candy and popcorn and the Deer Park Rodeo Club was a huge help running games and face painting." Stay tuned for more thank yous; many people volunteered and donated items for the day.
Photos are available in our photo gallery.
[/vc_column_text][/vc_column][/vc_row]