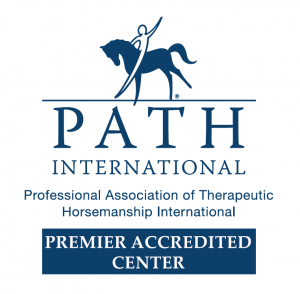 This summer, Anthony Busacca, Education and Training Director/Program Consultant for SIRE Therapeutic Horsemanship, will be offering three educational opportunities for those interested in furthering their expertise as a therapeutic instructor or are considering owning a horse and need to learn about basic equine care and stable management. The three sessions will be offered June through August. Topics include:
Instructor Training Course  – June 27-29 at Hockley
Are you interested in therapeutic horsemanship as a profession? Would you like to become a PATH Intl Certified Instructor? Are you a volunteer seeking more in-depth information and understanding?
The Essentials of  Stable Management – July 13 at Hockley
Hands-on practice will include: taking a horse's vital signs (temperature, pulse, respiration, capillary refill, and hydration level); learning how to pull a shoe and basic hoof care; tips on administering intra-muscular and IV injections; wrapping and bandaging; as well as, identifying and treating common equine injuries and illnesses.
The Essentials of Horsemanship – August 24 at Hockley
Have you always wanted to learn about horses and riding, but didn't know where to begin?  Did you ride when younger and want to start again in a safe and non-pressure setting?
For more information about these seminars, please contact Anthony Busacca at anthony@sire-htec.org or by calling him at 949-697-8441.
You can register for any of these workshops online. Just click here!