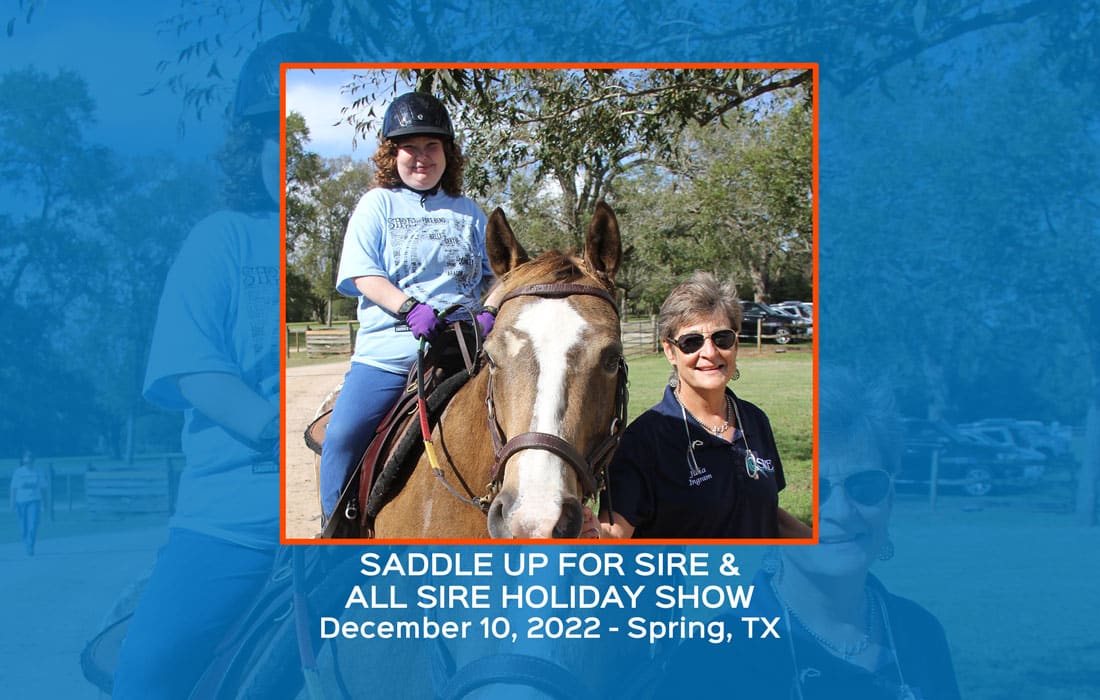 Saddle Up for SIRE /
All SIRE Holiday Show
Congratulations to our top Saddle Up for SIRE fundraisers: Wendy, Shelby and Leo!
Saddle Up for SIRE surpassed its goal of $50,000. Combined with the All SIRE Horse Show, we celebrated the day with 30 riders who showcased their riding skills through friendly competitions. Families enjoyed holiday activities like cookie decorating and a surprise visit from Mr. and Mrs. Claus.
Thank you to everyone who participated and supported our SIRE riders.