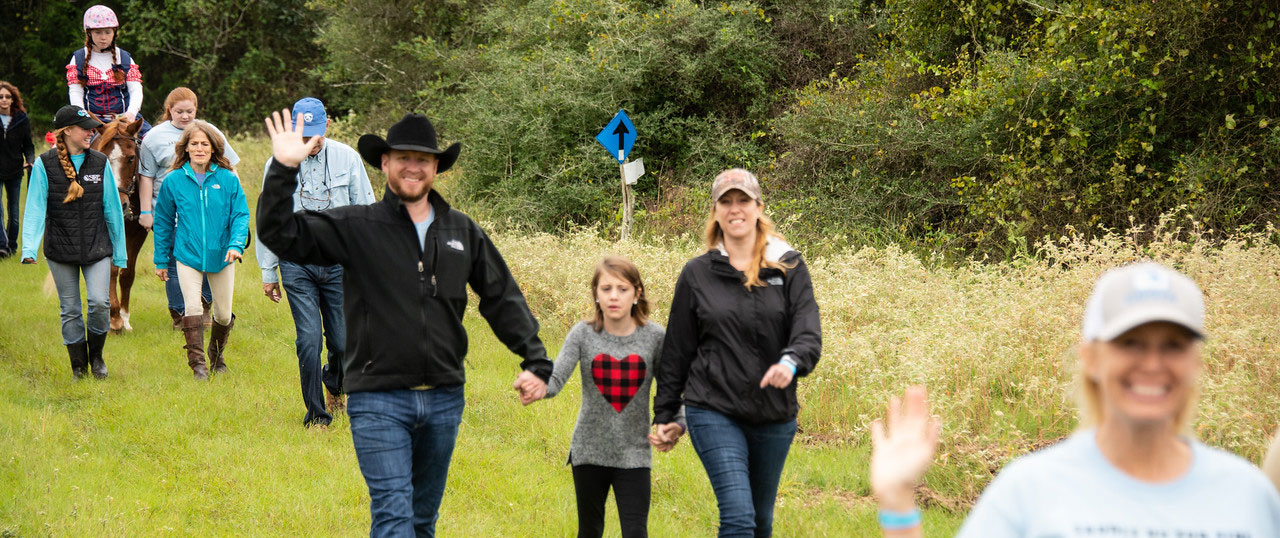 Saddle Up for SIRE is an annual event that has raised over $1.5 million since it was held more than two decades ago. The event raises critical dollars to provide programs that improve the lives of people with special needs through therapeutic horsemanship activities. This is possible only with your help. This year's event will focus on our four-legged SIRE family members, also known as Maddie, Marilyn, Belle, Max, Rumba, Sebastian, Gertie and many others. They are our SIRE herd which totals more than 30 horses and they are pivotal to the success of our therapeutic riding programs we provide to more than 250 riders a week at two locations. Join us as we unite to raise funds to support the therapeutic horsemanship programs at SIRE, bringing the healing power of horses to children and adults of all ages who are dealing with a wide array of special needs including autism, cerebral palsy, stroke recovery and traumatic brain injury.
Everyone can participate in Saddle Up. Below is a description of ways you can make this event successful. Please help the miracles continue! If you'd like information on sponsorship opportunities or creating a company fundraising team, please contact Beth Burroway at 281-414-4830 or beth@sire-htec.org.
Virtual Trail Riders
This year you can help the riders and horses at SIRE by creating an online fundraising page and show you care! Register today and setup up your fundraising team or join one of the SIRE rider's teams to help them meet their goals. All proceeds raised will go to support our specially trained equine who are crucial to the success of the therapeutic riding programs and change the lives of our riders every day.
SIRE Riders
Do you ride at SIRE? This is your chance to share your story and connect your friends and family with the great things you are doing at SIRE. In addition to great prizes, the 24 SIRE client riders who raise the most money will earn an engraved brass plate they can attach to a halter or a saddle of their choice at one of the locations. The top two fundraisers will receive a belt buckle and be identified as the Trail Boss.
Prizes Galore
All fundraisers can qualify for exciting prizes, from SIRE apparel to event T-shirts, based on the amount of money raised for SIRE.