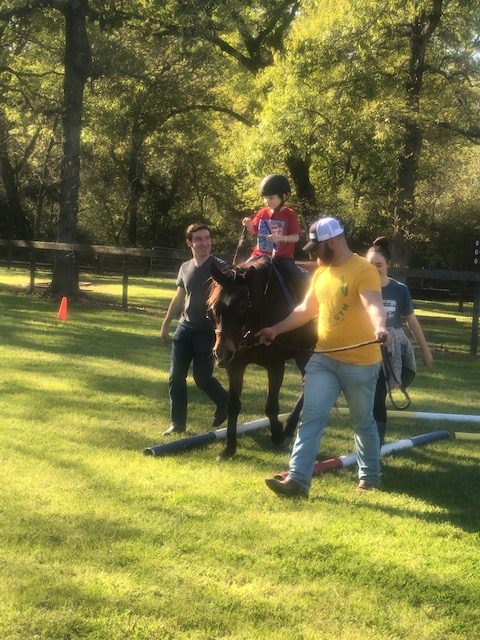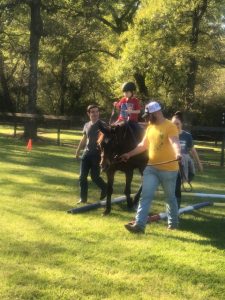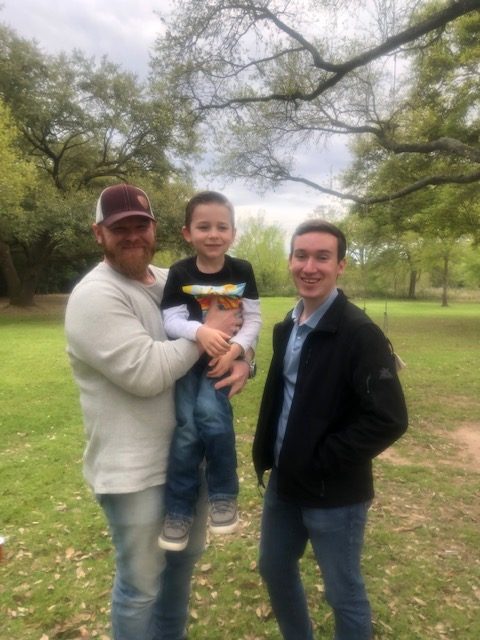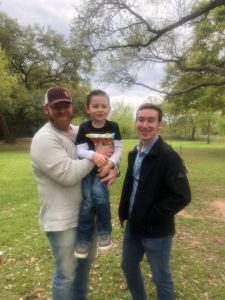 Levi Redmann's world incorporates a lot of connections to SIRE. For his recent Jurassic World/Pokémon themed sixth birthday party, his two faithful side walkers and his riding classmate topped the guest list. In December, Levi's holiday gift-giving plan incorporated peppermints for the horse herd.
Levi was born with cerebral palsy. His mom, Heather, said that it was because of his work at SIRE that he was able to have the selective dorsal rhizotomy surgery (SDR) last fall that helped correct his muscle spasticity, create better mobility and allow his body to employ energy and oxygen more efficiently.
"When Levi first saw the doctor about the surgery, the doctor said he wasn't ready to have the procedure because of his lack of core strength," Heather explained. "SIRE helped him prepare and build his core muscles to be strong enough to do the surgery."
When Levi first started riding, he experienced a lot of tightness in his legs, and it was difficult for him to stretch his leg over the saddle. As the lessons progressed and he experienced that constant stretch in his body from being in the saddle and moving with the horse, he gained core strength.
"Levi loves horses and always has," Heather said. "What better exercise than to put together something he loves with something he needs? Riding works every single muscle in his body."
By last August, Levi's body was ready for the surgery, and the procedure was successful. After five weeks in a rehabilitation facility—where his body had to relearn how to roll over, crawl and walk—Levi returned to the riding he loved.
Since the surgery, Levi has gained dramatic independence. At SIRE he can stretch his leg over his new horse partner, Coco, almost entirely on his own and climb onto the first rung of the ladder to mount.
At home, he's developed more confidence, balance and daring: he can get into the bath tub by himself and ride a bike. His walk is beginning to incorporate the natural heel-toe movement.
Levi hasn't started school yet, but he loves dinosaurs, knows their time periods and species. He likes to read and tell stories that are very imaginative.
The days Levi rides at SIRE are long, physical ones for him, since he completes an hour of physical therapy and an hour of occupational therapy before even arriving to ride. "I was worried about it being a long day for him, but he loves it," Heather confirmed. "The fact that there is a program for kids like Levi to gain the strength and confidence that they need is very cool."